Electric Gifting Service
Give the goods your clients, colleagues and friends really want this holiday season with Electric Lettuce Gift Packs; corporate gifting made easy with curated packages, volume discounts and door-to-door delivery service. Simply choose your pack, enter quantity, pay your online invoice, and we'll deliver ready-to-gift packages to your door. Unwind. Your holiday shopping just got a little more jolly.
*Minimum of 10 units per order. Price breaks at 25, 50, and 100 units. Each pack contains a one-time use 15% discount card to help your happy recipient turn up the frequency that best suits them.
Download the guide for pricing.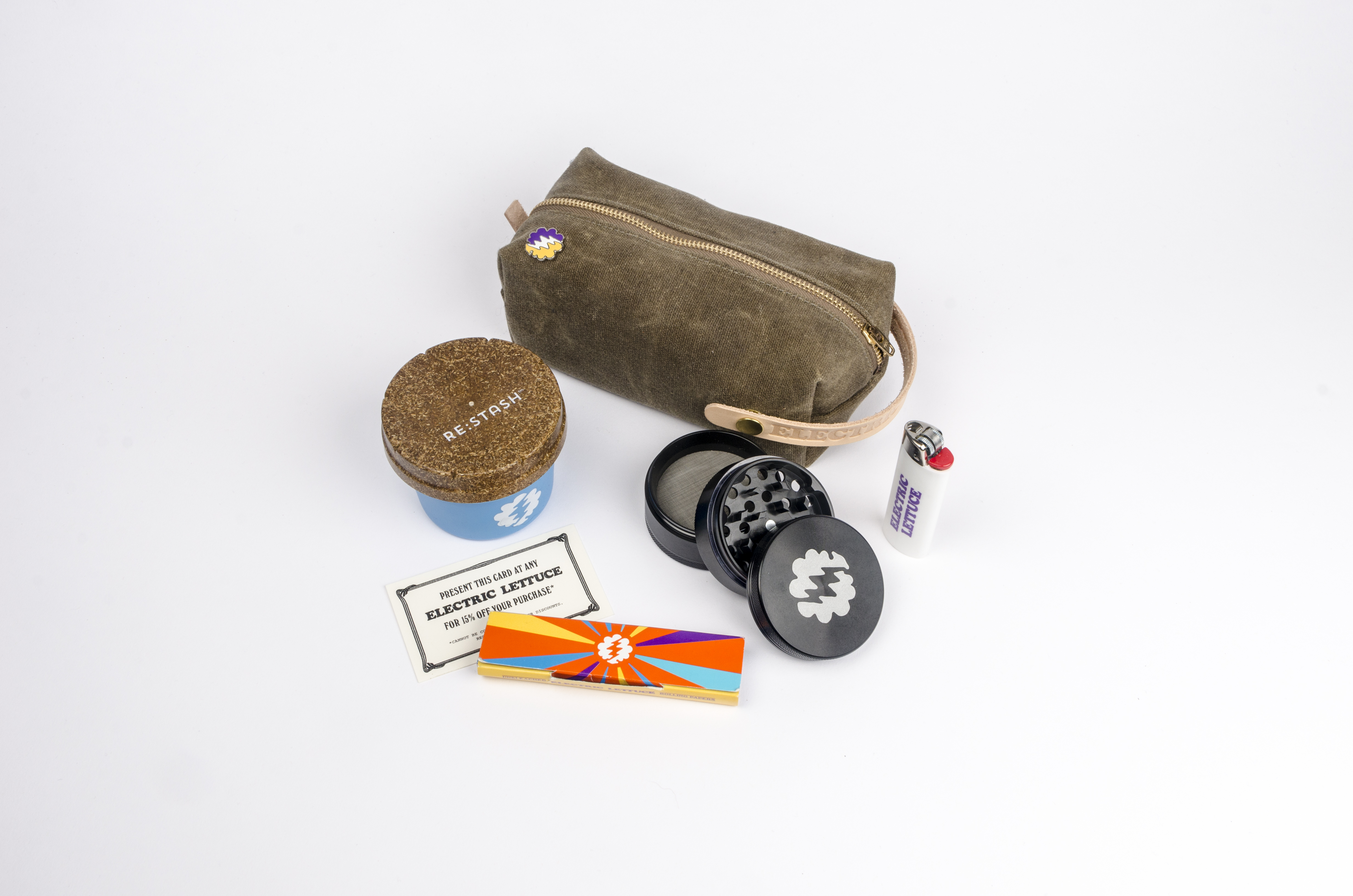 Field Pack
The field pack is our Electric Lettuce exclusive, limited edition handmade waxed-canvas bag with leather details. It contains all the essentials for getting lost - whether in the outdoors, the city or at home. Quantities are limited, available while supplies last.
Contains:
Limited edition waxed-canvas bag, re:stash jar, grinder, rolling papers, enamel pin and lighter + 15% discount card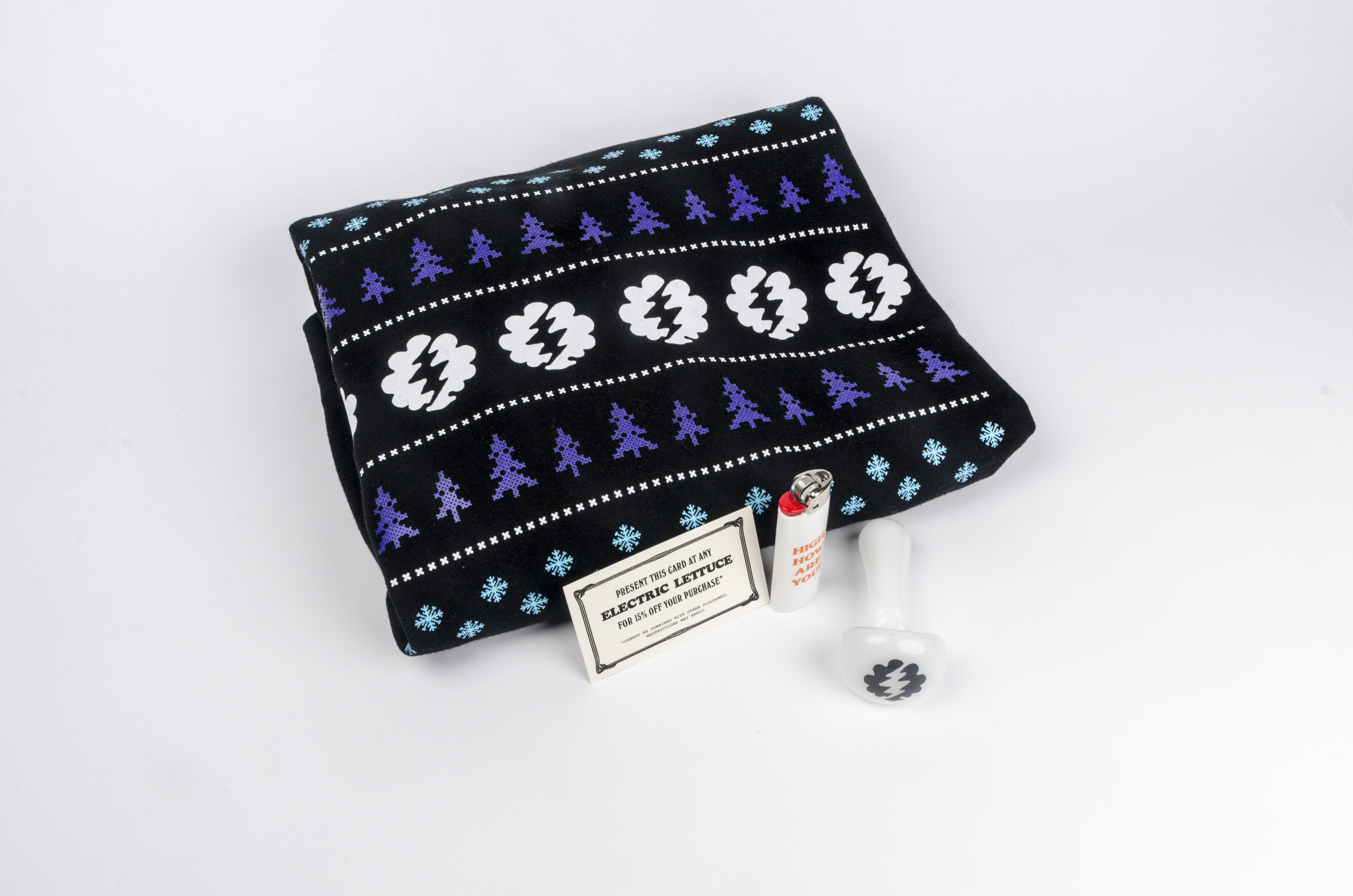 Cosmic Pack
Nothing beats being warm and cozy when it's cold outside. Do it right in the Electric Lettuce Holiday Sweater (technically it's a sweatshirt but you know what we mean), with a pipe and lighter it's everything needed for curling up in front of the fire or sparking holiday party conversation.
Contains:
Electric Lettuce holiday sweater, pipe and lighter + 15% discount card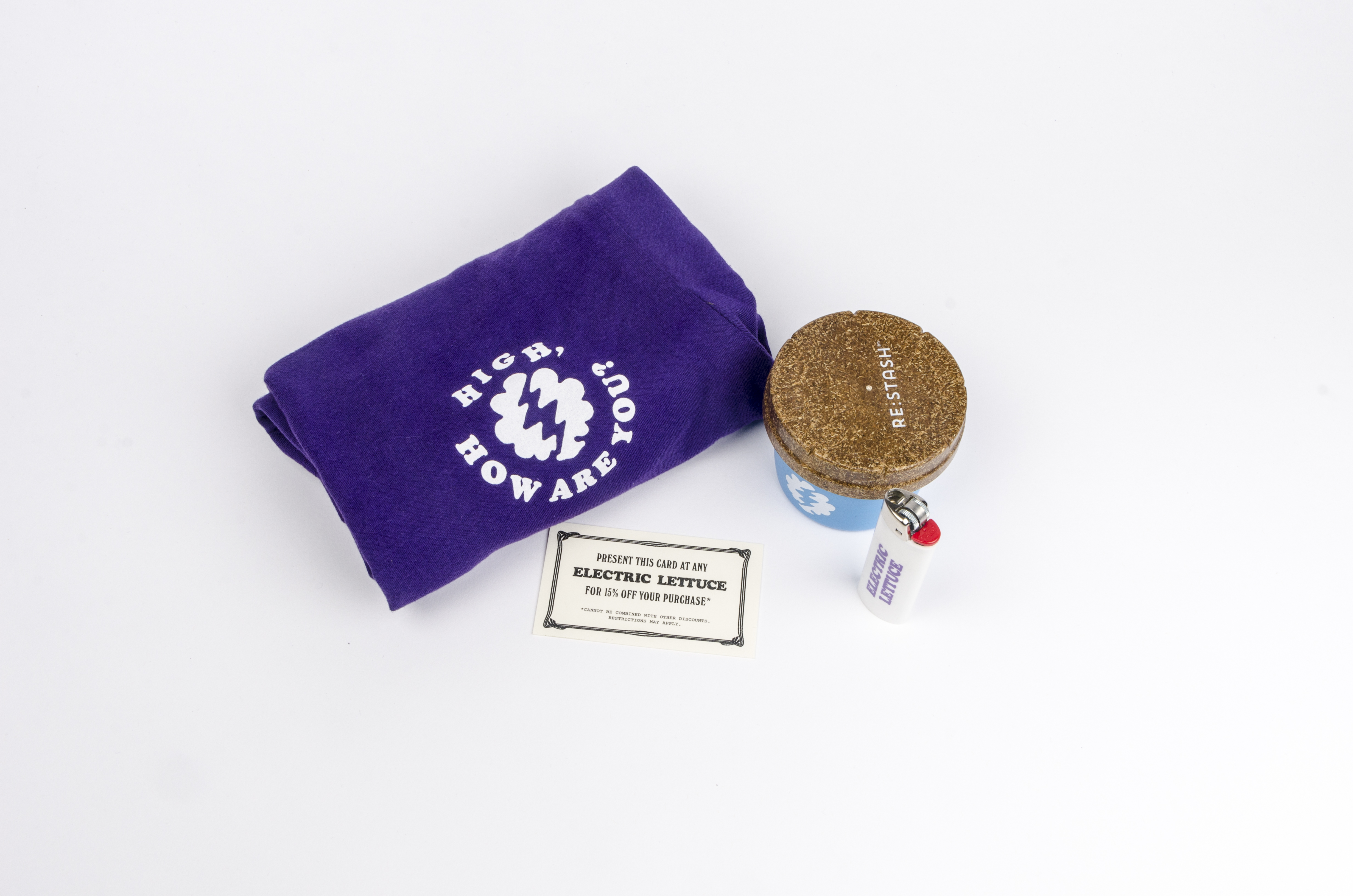 Groovy Pack
Ditch the waste of disposable pop-tops and give a gift that's meant to last. The Re:stash Jar is infinitely reusable, has a childproof lid and is made here in Portland. Choose from a variety of colorful Electric Lettuce t-shirts. Choose one color or mix and match as you like, it's all good my friend.  
Contains:
Electric Lettuce T-shirt, re:stash jar, and lighter + 15% discount card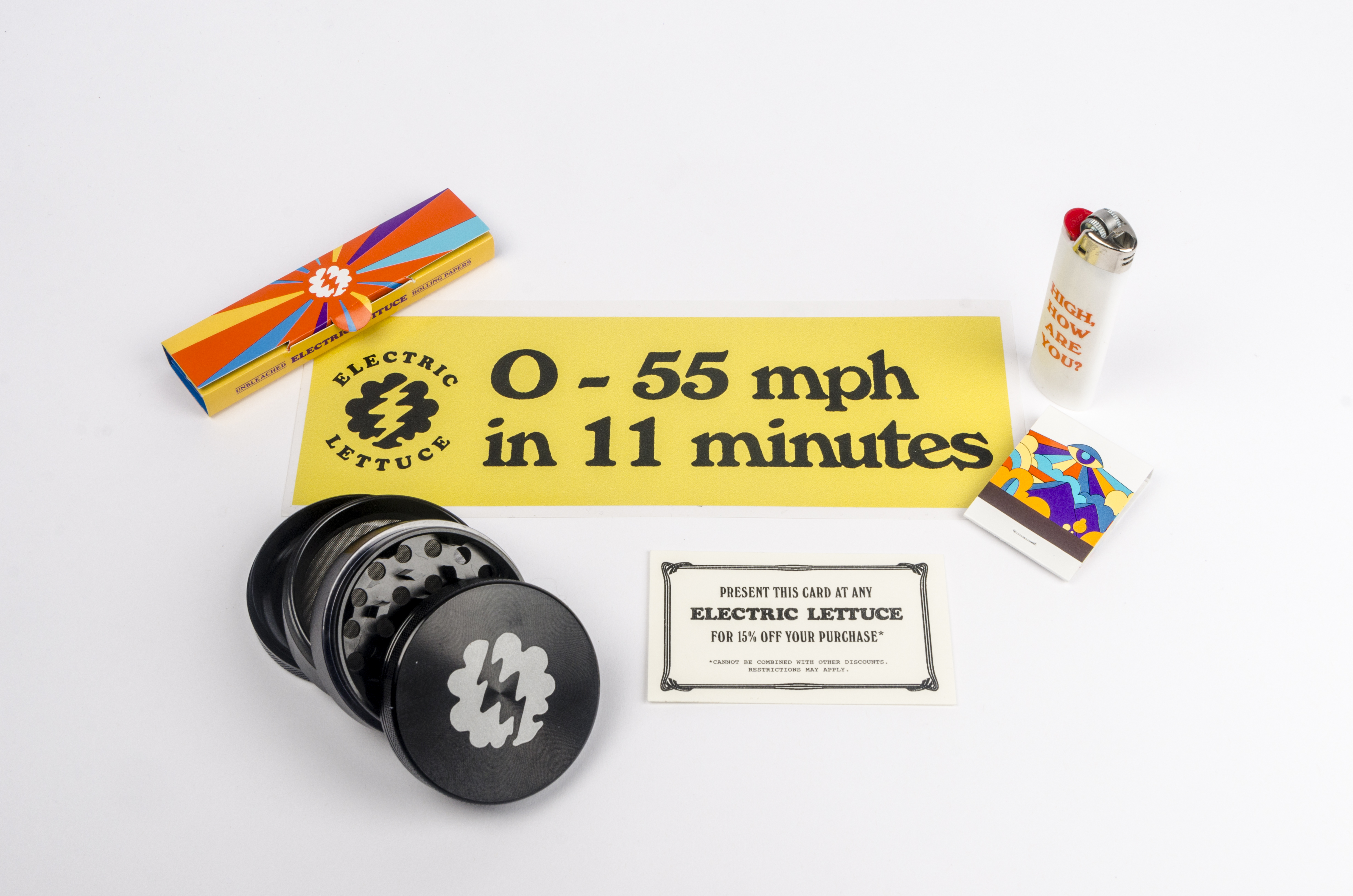 Mellow Pack
The mellow pack has all of your smoking essentials covered. The Electric Lettuce grinder is made of durable yet lightweight titanium. This kit will bring the mellow after a hard day's work.
Contains:
Electric Lettuce titanium grinder, rolling papers, lighter, matches, and bumper sticker + 15% discount card