In The Lounge with Devan Anthony of Luminous Botanicals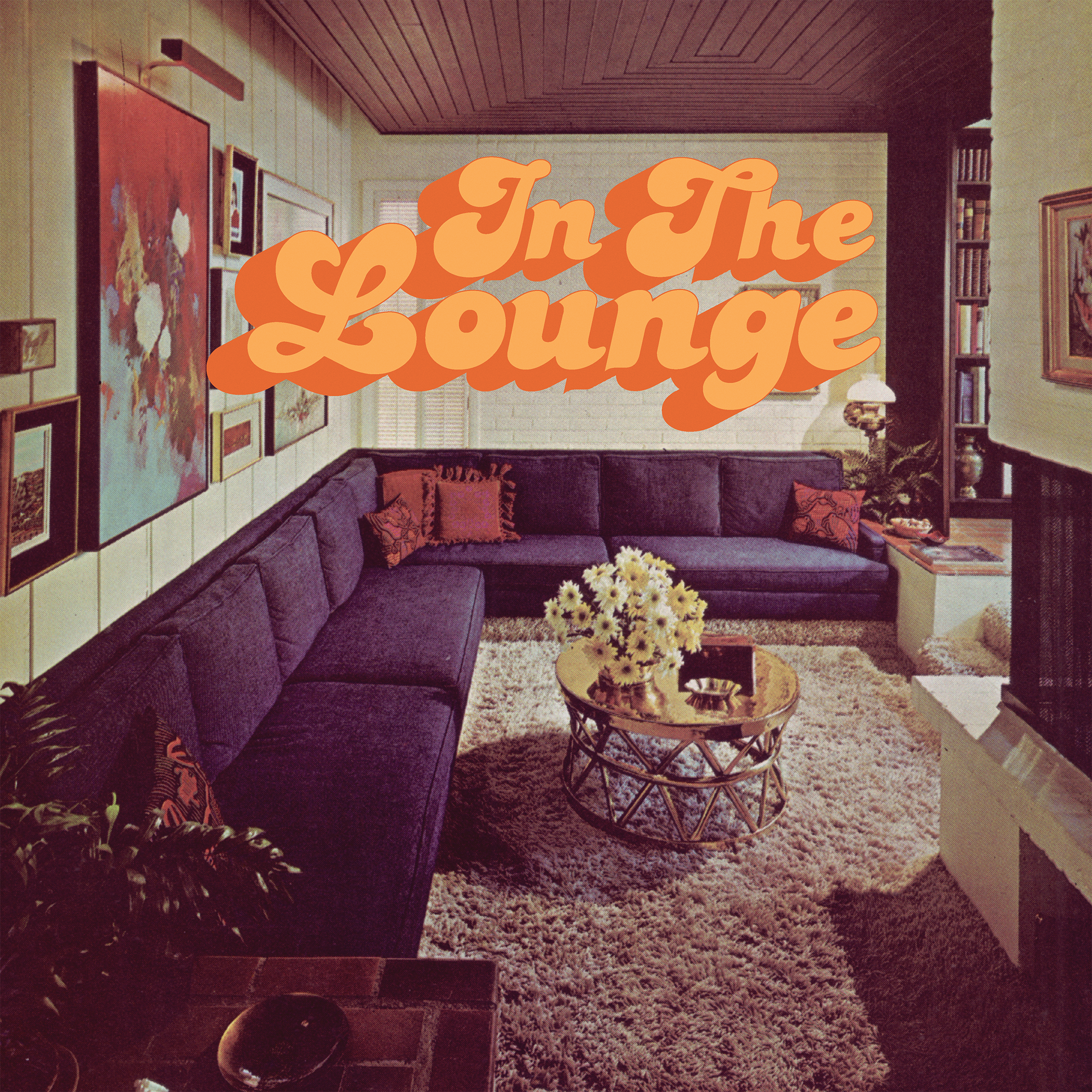 In the Lounge with Devan Anthony from Luminous Botanicals
We're switching things up on our newsletters, and to kick it off, we've invited Devan Anthony from Luminous Botanicals to answer some questions for the first of many, In the Lounge interviews.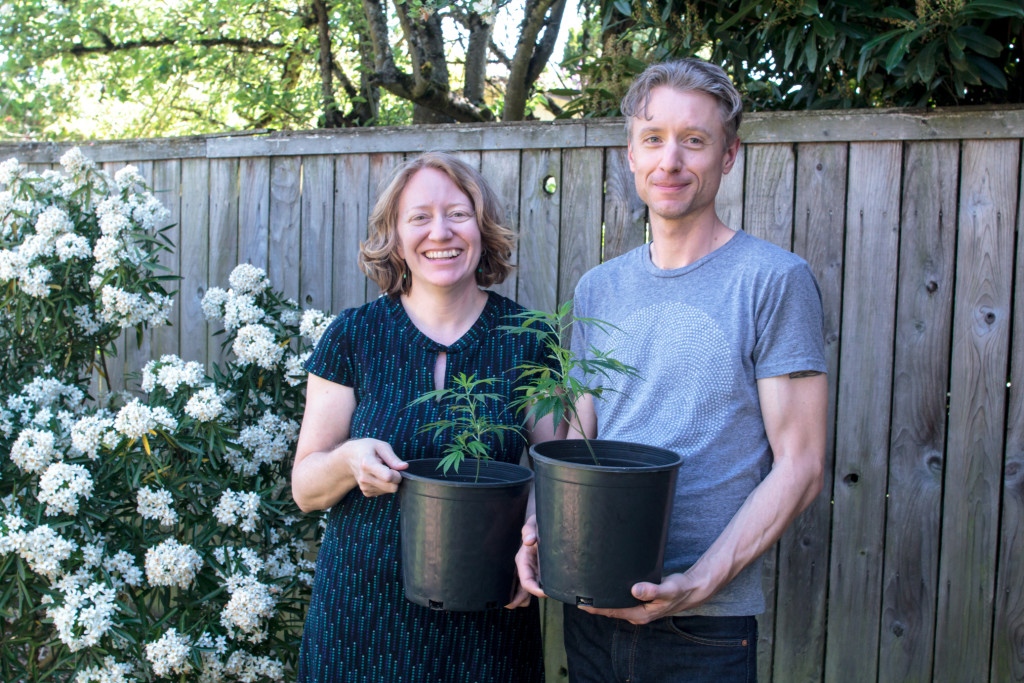 Sally Alworth and Devan Anthony of Luminous Botanicals

Q. Why did your team originally seek to create the universal cannabis tonic?
A. I got my medical cannabis card in 2013 when I was suffering from a back injury. My doctor had told me that my injury would likely take up to 2 years to heal and that all they could offer me was a prescription for painkillers. I'm careful about what I put into my body, so I wasn't interested in taking pills that could compromise my liver health or invite physical addiction, so I tried a few forms of alternative care but nothing really helped. I couldn't sleep well, and I was in pain constantly. After getting my medical card I found a high CBD ethanol extract that radically improved the quality of my life. I ate a tiny amount of it at bedtime, and I slept soundly and felt good for the entire day afterward. Dosing was a challenge, though, because the ethanol extract was so highly concentrated. I'm very sensitive to everything I put in my body, including THC. If I took a bit too much of the extract, I'd lie awake all night, too high to sleep. I started diluting the ethanol extracts into coconut oil so that they were less concentrated and easier to dose, and this worked better, but it still tasted very…intense. My friend Sally was really curious about my experience with cannabis to treat my injury, and we started to talk about how it was odd that there wasn't a product available on the medical cannabis market for people like me. That was the beginning of Luminous Botanicals. Sally and I started formulating standardized potency oil infusions, and by fall of 2014, we were selling our tonics on the medical market.
Q. How/why did you find your way to the cannabis industry?
A. I feel that our world is hungry for what cannabis can offer - reconnection with self, others, and the larger living world around us. Cannabis invites a shift in perspective that can help people choose to live lives that are more in balance, more creative, and more fulfilling. Like any tool, cannabis only works to its best potential when used with intention and care, but when used responsibly cannabis just might help shift our cultural evolution in a more positive, life-sustaining direction.
Q. Where did you see the gap in the cannabis industry and how does Luminous Botanicals fill that need?
A. Even today, when there are other oil-based tinctures on the market, our products are different. We use only sun-grown, Clean Green Certified cannabis from small family-owned farms. Our oil infusion process is unique, making a product that tastes great without any added sugars or artificial flavors. We produce our oils without the use of alcohol, CO2, or chemical solvents. We are meticulous in the craft of blending and testing our oils, consistently producing finished oils that are within 3% of our intended target potencies, which is the standard for the pharmaceutical industry. Our customers are loyal to our products because they are exceptionally effective and consistent.
Q. What's your favorite customer review you've received?
A. This one brings tears to our eyes:
"My brother has early onset Alzheimer's disease that struck him at age 59 (5 years ago). His condition began to deteriorate seriously about 2 months ago. We live far apart so I wasn't aware of how badly things were going. Traditional medicine wasn't just failing, but making him worse. His wife called me desperate for help and I researched things quite thoroughly. Their quality of life was non-existent as he was confused all the time, and they were getting absolutely no sleep as he was awake and wandering between 12 and 25 times per night. Research led me to the possibility that CBD oil might help. As luck and God's grace would have it, my son and I went to a shop that offered Luminous Botanicals. The shopkeeper recommended Earth or Meadow blend and we decided to get both for my brother. Fast forward to today. My brother has been getting full nights of sleep, he is thinking more clearly. He and his wife have been taking in soccer games with their grandchildren, riding bikes, and living life. If we had stayed with traditional medicine the final solution for them probably would have been a memory care facility which would have been a tragedy. My family views this as a downright miracle. Thank you for all you do and for creating a product that truly saves lives."
Q. What are some unique uses for the universal cannabis tonic that you recommend?
A. The Universal Cannabis Tonic is a simple oil infusion made with organic ingredients that can be eaten, used topically for localized relief, or used as a sensual lubricant. Its versatility is wonderful, and we are consistently delighted to hear from customers that are using our products in ways that we never imagined. Some women apply the Universal Cannabis Tonic to tampons to reduce cramping during their menstrual cycle. Some massage therapists are offering cannabis oil massages using our products. I love using Meadow Blend, our balanced THC/CBD blend, on my face after I shave. The oil blend is moisturizing, and the THC helps reduce any burning sensation, while the CBD reduces redness from irritation.
Q. Do you have any recipes to use with the universal cannabis tonic?
A. Because the Universal Cannabis Tonic is standardized in potency and available in three blends, it's possible to mix up a custom ratio of THC and CBD using the included graduated dropper. My favorite recipe is for a deep sleep: 2 parts Earth Blend plus 1 part Meadow. This makes about a 3:1 ratio of CBD to THC. I take a half dropper of Earth (.4ml) and a quarter dropper of Meadow (.2ml). When I take this at bedtime the quality of sleep is incredibly deep, and I wake after 8 hours feeling refreshed and calm, without any residual effects.
You can pick up Luminous Botanicals at all of our locations, available in three convenient sizes and doses.